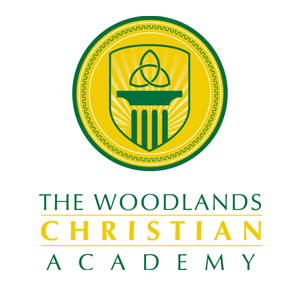 Address:
5800 Academy Way
The Woodlands, TX 77384
Phone Number:
(936) 273-2555
---
The Woodlands Christian Academy is an accredited, Christ centered, college preparatory school serving students PreK-12th grade.
This Houston area school was founded in 1993 in The Woodlands, Texas. Woodlands Christian Academy integrates learning with biblical faith, challenging students to reach their highest potential for the glory of Jesus Christ. The school's mission is to equip servant leaders to impact their world and eternity for Jesus Christ. Students are prepared spiritually, academically, physically and socially to fulfill God's purpose for their lives.
The Woodlands Christian Academy is accredited by the Association of Christian Schools International and AdvancEd.
To validate the quality of the school's programs and verify that their striving for optimal student learning, Woodlands Christian Academy obtained and possess dual accreditation from two of the nation's premier accrediting agencies: AdvancEd and the Association of Christian Schools International (ACSI). Accreditation is a voluntary method of quality assurance designed primarily to distinguish schools adhering to a high level of educational standards.
The Woodlands Christian Academy has also been recognized as an Apple distinguished School for 2014-2016! This designation is reserved for programs that meet criteria for innovation, leadership, and educational excellence, and demonstrate Apple's vision of exemplary learning environments.
Additionally, the school excels in its athletic program and it is reflected in their 92% high school participation ratio.
Campus Tours provide a great opportunity to learn more about The Woodlands Christian Academy. Tour their beautiful 40 acre campus and meet current students and teachers to get an overview of a Warrior education.
With a strong 20 year history and a clear vision for the future, Woodlands Christian Academy is leading the way for Christian education in the north Houston area.
Is The Woodlands Christian Academy Right for your child?
Click on the video below.
Click below to view some parents' opinions of The Woodlands Christian Academy.