A REVOLUTIONARY WAY TO SCHOOL – RIGHT HERE IN THE GALLERIA
Imagine – a private middle and high school that puts positive relationships in front of the learning process. A classroom with just one student and one teacher where compassion, creativity, and flexibility steers the method of teaching to each student's strengths and challenges.
Homework no longer burdens families, rather is completed before leaving for the day. A campus where students have the opportunity to thrive socially, emotionally, and academically. It is real, and it is coming to The Galleria.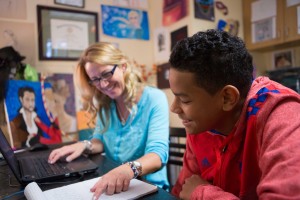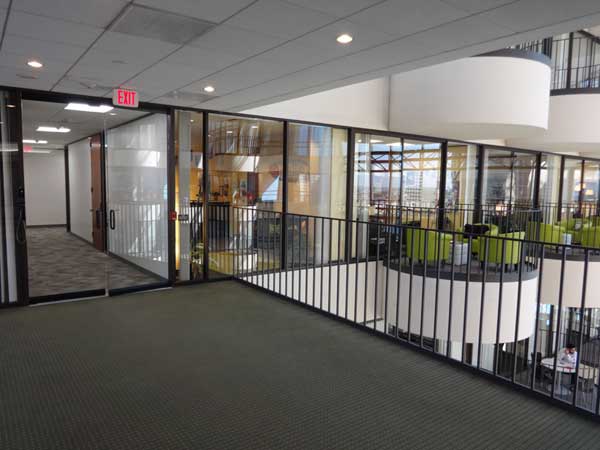 The start of a revolution in education.
Fusion was born out of frustration with the status quo, and out of a passionate belief in the power of positive relationships to unlock academic potential.
In 1989, Michelle Rose Gilman, an innovative educator focused on special education, was ready to change the world. But as she entered understaffed, underfunded and uninspiring classrooms, she realized that the potential of the very students she had been trained to teach wasn't being actualized. Michelle saw the emotional and social aspects of students' lives being ignored – and this was preventing kids from flourishing. It was with this realization that the Fusion approach was born.
Beginning as a one-to-one tutor and mentor, Michelle worked with students to enhance their overall wellbeing and to open new pathways to learning. But as her team grew, she realized tutoring wasn't enough – some of her students still weren't flourishing when they returned to their full-time schools. So, to meet a pressing need, Fusion became a fulltime school.
Fusion was modeled around the needs of students who weren't finding their place in more traditional school environments – whether they struggled with learning differences or disabilities, ADHD, social issues, the rigid scheduling of ordinary schools, or the boredom of a classroom not geared to accelerated learners.
What makes Fusion work?
Some say it's the Fusion vibe, others say it's our unique one-to-one approach with an individualized learning path for each and every student. They're both right. But at its core, what makes Fusion work is the commitment to meeting each student right where they are, creating a meaningful connection, and finding the very best way to unlock each student's passion for learning and discovery.
From the first Fusion school that opened in Solana Beach, California, Fusion is now a vital network of schools – with campuses across the country – working to change lives every single day. And although we've grown, Fusion remains true to our mission: to create positive relationships in a one-to-one learning environment and unlock the amazing potential in every kid.